High-Availability Lotus Domino Infrastructures
Domino Enterprise Server allows you to cluster your Domino servers without any special hardware or operating system software or software licensing.  In fact, Domino clustering is completely server operating system independent.  You could cluster your Domino server running on Linux with your Domino server running on the iSeries or on Windows.
Server Clustering
Failover
Load Balancing
Redundancy
HIGH AVAILABILITY!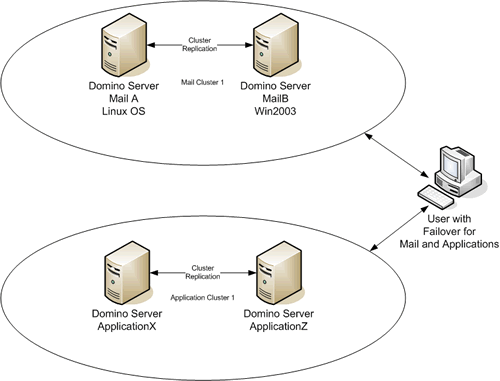 You can also click here to download our brochure (pdf, 220Kb).